Shop our Hot Melt Glue Guns selection
Industrial Glue Guns
Adjustable Temperature Glue Guns for all Applications
Star packaging Supplies stocks a complete line of hot melt glue guns and glue stick for applications from crafts to industrial assembly.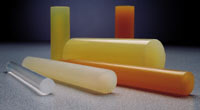 Click here to see our glue stick selection.>
Star Packaging Supplies specializes in supplying industrial adhesive equipment to companies across the country. From glue dots and packaging tape to all other industrial packaging supplies, Star Packaging Supplies is YOUR packaging supplier of choice.