Shop our EconoDot Dispenser & Refill Rolls selection
EconoDot Dispenser & Refill Rolls
Click on product images above for price breaks
The new EconoDot is an economical bench-top adhesive dispenser designed for long and short term projects.
The new EconoDot automatically dispenses a single Glue Dots pattern with no waste, no mess and no excess glue.
EcnoDot Dispenser Benefits
Cost-effective
Lighweight design
Requires minimal space
Glue Dots automatically advance
Speeds up projects
Fast, easy start-up and operation
Maintenance-free
User friendly with minimal training required
Quick & efficient loading and reloading of Glue Dots rolls
How the EconoDot Works
The EconoDot automatically advances Glue Dots patterns when the operator's hand or the product to which they're applying the Glue Dots covers then uncovers the photo sensing eye's beam.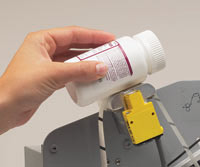 The EconoDot is easy to use and was developed for environments where efficiency is a MUST. Made from steel and aluminum, the EconoDot is very durable and easy to wipe down.
EconoDot Applications
The EconoDot is a versatile applicator able to dispense a wide variety of Glue Dots adhesives.
The EconoDot is ideal for:
Project-oriented work environments
Sheltered workshops
Fulfillment houses
Mailing services
Much more!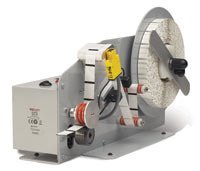 Wondering if the EconoDot is right for your application? Just contact the adhesive equipment specialists at Star Packaging Supplies for expert help.
EconoDot Dispenser Specifications
Weight: 10 lb.
Height: 10.5"
Length: 18.5"
Width: 7"
Power source: 100-240 VAC 50-60Hz; .5A; 24VDC