Shop our Dot Shot Pro Dispenser & Dot Shot Rolls selection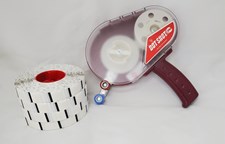 Dot Shot Pro Demo Kit
Part Number: DSP-DK
SKU: DSP-DK
$52.50
Out of Stock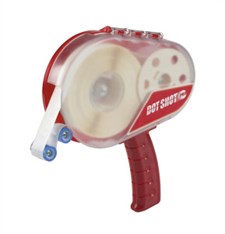 Dot Shot Pro
Part Number: DSP
SKU: DSP
$39.95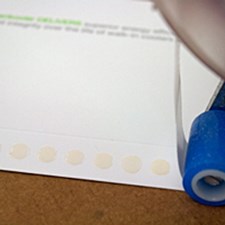 1/4" diameter Low Profile Stitch Pattern Dot Shot Roll
Part Number: 1/4lpstitchdsp|53
SKU: 1/4lpstitchdsp|53
$17.50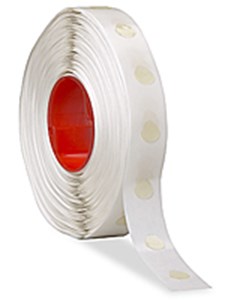 1/2" diameter Low Profile Glue Dots (Dot Shot)
Part Number: 1/2lpds
SKU: 1/2lpds
$16.75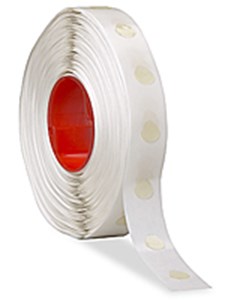 1/2" diameter Medium Profile Dot Shot Roll (600/roll)
Part Number: DSP223242
SKU: DSP223242
$17.75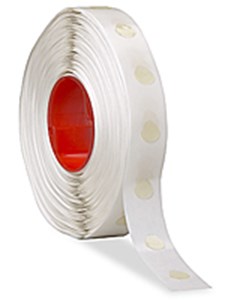 1/2" diameter High Profile Dot Shot Roll
Part Number: DSPHP
SKU: DSPHP
$18.10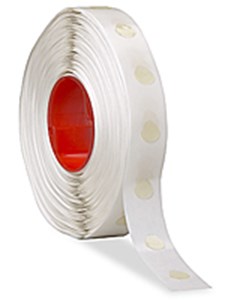 1/2" diameter High Profile, High Tack (Special Overstock Sale)
Part Number: DSP33-404
SKU: DSP33-404
$11.00
Dot Shot Pro Dispenser Gun & Refills
Click on product image above for price breaks
The Dot Shot Pro puts productivity in the palm of your hand.
Apply Glue Dots quickly, cleanly, and precisely with the portable, handheld Dot Shot Pro.
Lightweight
Safe for repetitive use
Durable
Affordable
Easy to use
Safer than hot glue guns
Shop the Dot Shot Pro online or contact Star Packaging for more information.
Versatile Glue Dot Dispenser
The Dot Shot Pro dispenses one or more Glue Dots at a time and can accommodate a multitude of custom patterns and the new stitch pattern.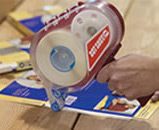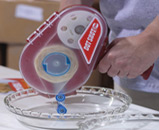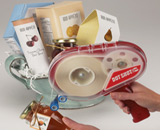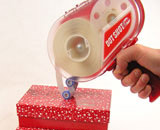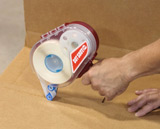 Tack Levels Standard Glue Dots tack (strength) levels: Super High Tack creates a permanent bond, which will tear paper.
Low and Medium Tack Glue Dots are considered removable from most substrates. High Shear Glue Dots have vertical hold capabilities.

Glue Dot Profiles
Glue Dots are available in three profiles (thicknesses).
Low Profile Glue Dots are thin and used for bonding level items.
Medium and High Profiles are used to create a bridge or gap between substrates.
Shop all Glue Dot products online or contact Star Packaging Supplies for help selecting the right adhesive for your application.