Glue Dots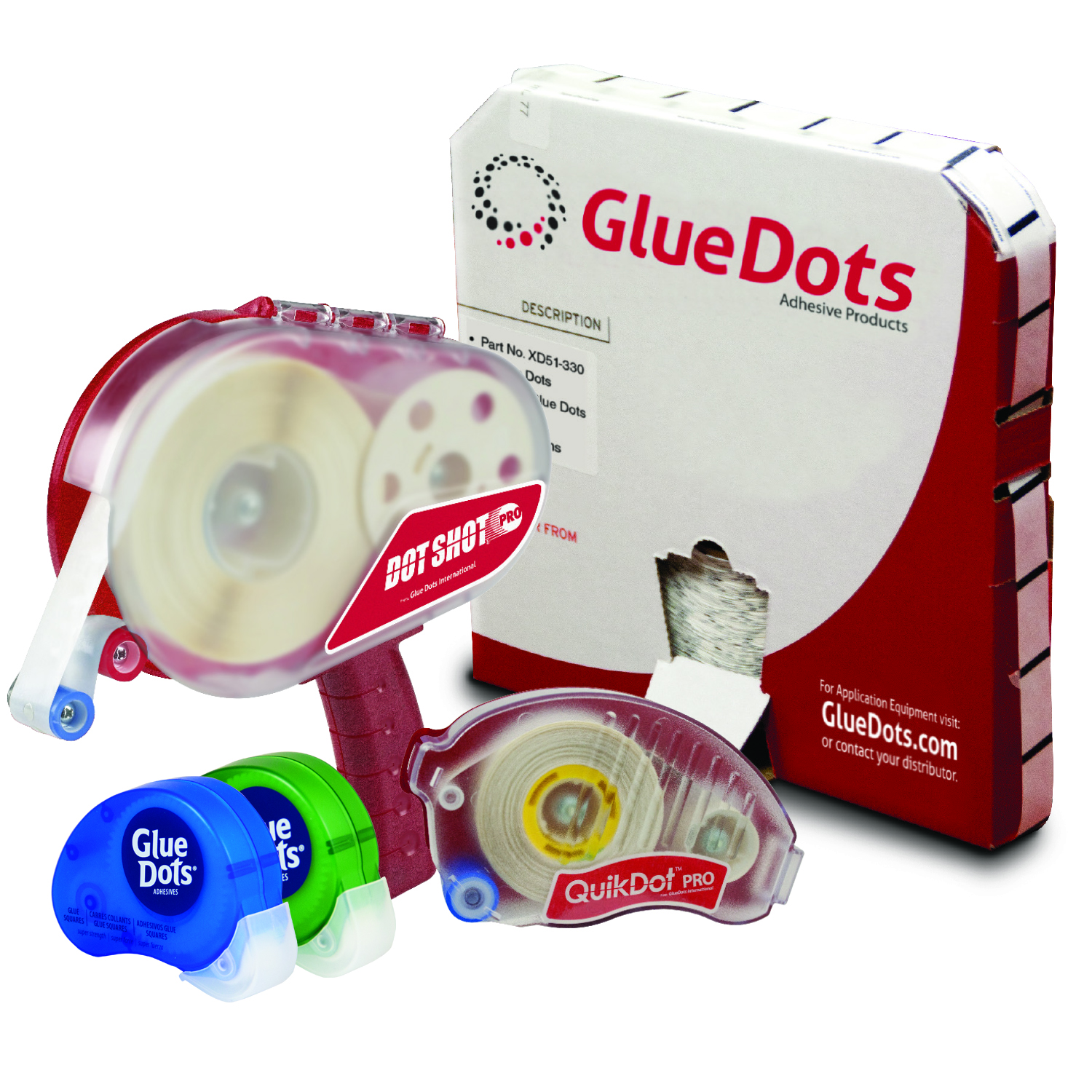 Invisible Solution. Visible Results.TM
Glue Dots are pressure-sensitive adhesive patterns that produce visible results:
Bonds instantly
Faster and safer than hot glues
Cleaner than liquid adhesives and tapes
No mess. No residue. No odor
Available as standard product or customized to meet your needs

TACK LEVELS
PROFILES
Tack Levels Standard Glue Dots tack (strength) levels: Super High Tack creates a permanent bond, which will tear paper, Low and Medium Tack Glue Dots are considered removable from most substrates. High Shear Glue Dots have vertical hold capabilities.

Profiles Glue Dots are available in three profiles (thicknesses).

Low Profile Glue Dots are thin and used for bonding level items.
Medium and High Profiles are used to create a bridge or gap between substrates.
Star Packaging Supplies is located in Milwaukee Wisconsin. Call Star Packaging Supplies 414.771.5717 or 800.634.0901 today for more information on the perfect Glue Dot solution for your industrial packaging application or order Glue Dots Dispenser Box or DotShot Pro or Econodot or AutoDot Pro or SD-900 Pro Online Right Now.