Datco Big Roll Series Hot Melt Roll Coaters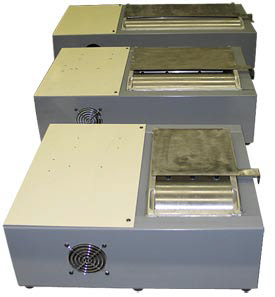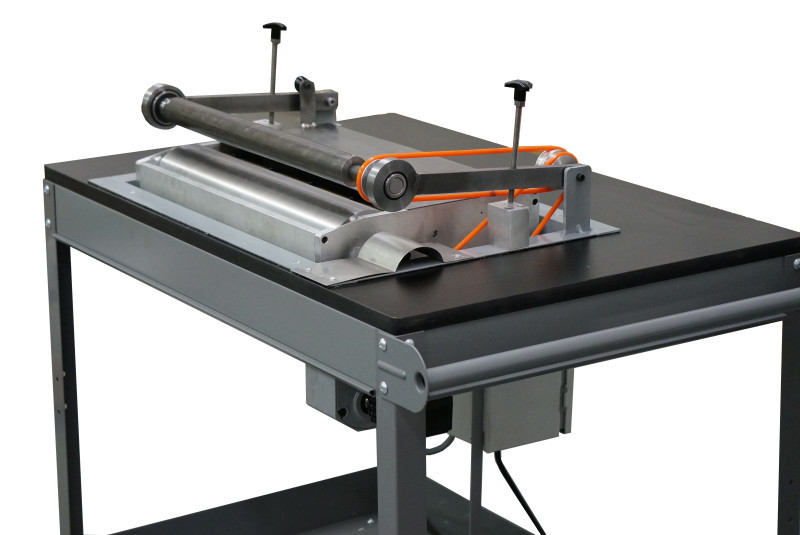 6" Table Top Big Roll $4275.00
12" Table Top Big Roll $5225.00
18" Table Top Big Roll $5700.00
Please call for cart mounted model pricing.
Average lead time is approximately 4-7 days.
The Datco Big Roll series roll applicators are available in 6″ – 12″ – 18″ long models. If mounted in other ways the Big Roll can come in sizes up to 50" long.

Features:
– 4 1/2″ diameter rolls increases the reservoir size. Big Rolls hold 1lb of glue per inch of roll length.
– Additional heating power
– Under temperature protection
– Delta Microprocessor temperature controls with digital display
– Brother International AC gear motors
– Minarik VFD variable frequency (variable speed) electronic drives
– The unique "EZ-Just" cam actuated doctor blade
– Large reservoirs
– #35 chain drive
Tabletop Big Rolls
In the tabletop models, drive and electronics are located in easy access hinge open panel and this unit features fan forced cooling for motor and electronics.
Mounted Big Rolls
Mounted rolls are mounted in your choice of a workbench-type table, or a roll-about cart. Mounted rolls feature a remote panel box and chain drive with the motor mounted beneath the unit. While mounted rolls are self-contained, they may be fed with molten adhesive from an adhesive supply unit in high production applications. [Accessories include hold-down rolls, both powered and idler types.]
Specifications:
Weight:
6"- 75lbs. (34 kilo.)
12": 95lbs. (43 kilo.)
18": 120lbs. (54 kilo.)
Dimensions:
6": 19"x 16" x 6" (48x40x15 cm.)
12": 25"x16"x 6" (63x40x15 cm.)
18": 31"x16"x6" (79x40x15 cm.
Reservoir Volume:
6": 180 cu. in. (2950 cu. cm.)
12": 360 cu. in. (5900 cu. cm.)
18": 540 cu. in. (8850 cu. cm.)
Roll Speed: 0-35 rpm / 0-40 surface ft. per min. (0-12 meters per min.)
Temperature range: Ambient- 450 F (232 C)
Power supply: All Big Roll's have a variable frequency drive and can be made in either
120V or 220 volt.