Shop our Datco Hot Roll Series Hot Melt Roll Coaters selection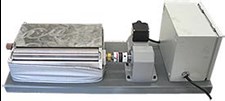 6" Datco Hot Roll Table-top Roll Coater
Part Number: datcohotroll6
SKU: datcohotroll6
$3,325.00
SAVE $175.00
REG. $3,500.00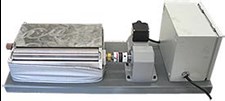 12" Datco Hot Roll Table-top Roll Coater
Part Number: datcohotroll12
SKU: datcohotroll12
$3,800.00
SAVE $200.00
REG. $4,000.00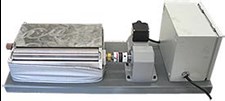 18" Datco Hot Roll Table-top Roll Coater
Part Number: datcohotroll18
SKU: datcohotroll18
$4,275.00
SAVE $225.00
REG. $4,500.00
Datco Hot Roll Series Hot Melt Roll Coaters
Average leed time is 4-7 days.
The Hot Roll series ranges in size from 6″ to 36″ in length. All Hot Rolls feature:
– 2 1/2″ diameter rolls
– Delta Microprocessor temperature controls with digital display
– Brother International AC gear motors
– Minarik VFD electronic variable frequency (variable speed) drives
– Under temperature protection (motor cannot start until up to temperature)
Tabletop Hot Rolls:
Table top rolls are available in lengths of 6″ – 12″ – 18″ and are the lowest cost roll full-feature applicators on the market. (Possible Accessories: knurled glue roll, hold-down roll [non-powered])
Mounted Hot Rolls:
Mounted rolls are available in lengths of 6″ – 12″ – 18″ – 24″ – 30″ – 36″ plus special custom lengths upon request. The rolls can be mounted in your choice of a work bench type table or a roll-about service cart. Mounted rolls feature remote control panel box and chain drives with the motor mounted beneath the unit. While the mounted rolls are self-contained, they may be fed molten adhesive from an adhesive supply unit in high production applications.
Specifications:
Weight:
6": 45 lbs. (20 kilo)
12": 55 lbs. (23 kilo)
18": 70 lbs. (30 kilo)
24": n/a (varies)
30": n/a (varies)
36": n/a (varies)
Dimensions:
6": 24"x12"x10" (60x30x25 cm.)
12": 30"x12"x10" (76x30x25 cm.)
18": 36"x12"x10" (91x30x25 cm.)
24": n/a (varies)
30": n/a (varies)
36": n/a (varies)
Reservoir Volume:
6": 82 cu. in. (208 cu. cm.)
12": 165 cu. in. (419 cu. cm.)
18": 247 cu. in. (627 cu. cm.)
24": 330 cu. in. (838 cu. cm.)
30": 412 cu. in. (1046 cu. cm.)
36": 495 cu. in. (1257 cu. cm.)
Roll Speed: 0-40 surface ft. per min. (0-12 meters per min.)
Temperature range: Ambient- 450 F (232 C)
Power supply: 6"-18" 120 or 240v, 24"+ 240v
Optional hold down rollers shown below: