Shop our Glue Dots Dispenser Boxes selection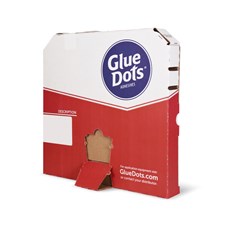 1/2" Diameter Low Profile 4000 Count Glue Dots
Part Number: 1/2lp4mbox
SKU: 1/2lp4mbox
$40.75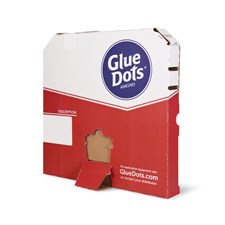 1/2" Diameter Medium Profile 2000 Count Glue Dots
Part Number: 1/2mp2mbox
SKU: 1/2mp2mbox
$38.95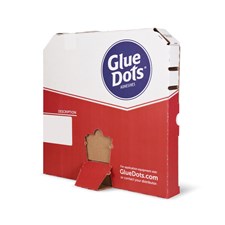 1/2" Diameter High Profile 1000 Count Glue Dots
Part Number: 1/2hp1mbox
SKU: 1/2hp1mbox
$34.00
Glue Dots Dispenser Boxes
Click on Dispenser Box above for price breaks & tack levels
Standard Glue Dots Dispenser Box products are available in up to 4,000 count rolls and are offered in a range of patterns, tack levels and profiles. Dispenser boxes allow for easy hand application and storage.
Standard Glue Dots dispenser boxed products are offered in:
1/4" or 1/2" diameters
Low, medium, high or super high tack levels
Low, medium or high profile
Bond strength, which ranges from removable to permanent, is substrate dependent. Star Packaging Supplies knowledgeable account specialists and engineers are available to help you determine the right product for your application and provide product samples for testing.

If you cannot find the pattern or profile you need, Star Packaging Supplies may be able to provide a custom pressure sensitive adhesive solution for you.
Glue Dots Dispenser Box Brochure
Contact us online or call 800.634.0901 for help determining which Glue Dots Adhesive will fit your application.