20" x 40" x 2" Extruded Poly Die Board
Product Number:
BD2040-2WB-MP

In Stock
Note: This board is made up of two 20" x 40" x 1" boards bonded together. It is not a solid 2" thick board.
Extruded Poly White (Shore D 70)
The universal polypropylene cutting pad for most die cut applications.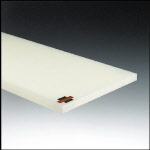 High tenacity and abrasion strength, optimum degree of hardness, and resistance to breaking are just a few of the reasons it is one of our top selling cutting surfaces.
Ideal Material Applications: for cutting leather, artificial / imitation leather, rubber, foam, textiles, fabrics, synthetics, plastics, foils, felt, carpet, paper, cardboard, gasket, and various other materials. Extruded Board
RELATED PRODUCTS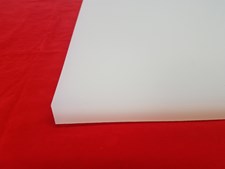 20" x 40" x 1/2" Extruded Poly Die Board
Part Number: BD2040-1/2W-MP
SKU: BD2040-1/2W-MP
$55.58

In Stock

Print